We are excited to be working with and trying their products
Born tough


and


elite fitness
Angela Richmond/Trainer
Fitness and helping others has been a passion for me my whole life. From a state champion sprinter, to weightlifter, to USATOWA travel team competitor, to a girls soccer coach, being a mom, a nurse and certified personal trainer. The possibilities are endless in life and always obtainable no matter what obstacles are thrown at us in life.
My focus as a personal trainer is motivating others to achieve a healthy lifestyle through strength training and weight loss. Join me in changing the mindset, pushing all limits, and getting the results.
Caroline Jenney/Trainer
Caroline Jenney brings over 20 years of experience to the New Meridian Fitness. Certified under AFAA, she carries qualifications in both Personal Fitness Training and Group Fitness Training. Proficient in injury rehabilitation, sports and conditioning, nutritional programs and senior functional training, Caroline's clientele range in ages 16 to 75.
Among her accomplishments as a competitor in women's bodybuilding she twice qualified for the NPC Nationals. Caroline is the mother of 4 children and has a B.A. in International Relations from Pine Manor College- Boston, MA. She currently resides in Ponte Vedra, FL.
Lindsey Hendrick/Trainer
Lindsey is a C.P.T. (ACE) with a passion for helping others to push past their limits. She has an athletic background in soccer, volleyball, and basketball; and as well as a long history of power/strength training in which she uses to inspire others by living out her motto "Strong is sexy!" She has enjoyed training a multitude of clients from 16-58 years of age, and loves the unique challenges each represents. Her philosophy is on building a foundation of functional strength and mobility, as well as building up confidence in her clients that allows them to transition their results from the gym into their everyday lives. She teaches her clients how to achieve proper and healthy body recomposition results that not only last a lifetime, but that continue to evolve and build along with their ever changing lives!
Matt Hendrick/Trainer
Matt has Bachelor's degrees in Exercise Physiology and Sports Medicine; as well as being certified as a C.S.C.S. (NSCA), USAW Club Coach, and Post Rehabilitation Specialist. He has worked as a Personal Trainer and Strength & Conditioning Coach for the past 25 years in private practice, as well as the NFL. He has a proven track record of creating practical, progressive, results driven programs for hundreds clients ranging from 16-91 years of age, and at all levels from beginner to the professional athlete. My training philosophy is built on corrective exercise, functionality, strength, and flexibility. He's had great success with clients in a number of areas including the NFL, ATP, and Olympics. His experience both as a competitor, Coach, and Instructor has given him a unique diverse background enabling him to offer something truly unique to the fields of strength and conditioning, performance, and rehabilitation. His objective is to continue to play a role in helping others reach their goals and achieve a greater quality of life!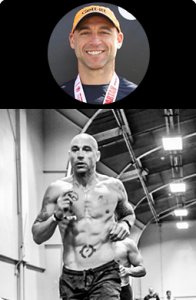 Bruce Jackson/Trainer
Bruce Jackson holds certifications through NASM (National Academy of Sports Medicine) and UESCA (United Endurance Sports Coaching Academy) for Performance Enhancement Specialist, Corrective Exercise, Nutritional Specialist, Runner Coach, Ultra Runner Coach, Youth Athletics, Stretching and Flexibility and Endurance Athletics. Bruce is also an avid OCR (obstacle course racing) competitor and Hybrid Racer. He currently holds 2021 & 2022 Age Group world records for Dekafit, has over 50 Spartan Race podiums and is a 2022 World Champion in the Hyrox Race he is a running enthusiast and specializes in Endurance racing/athletics of all kinds.
John DiPatre/owner
John has been personal training for over 25 years. John is a Certified Master Trainer (AMFPT) and Sport specific trainer (ASFA) as well as CPR certified. Prior to becoming a personal trainer John was a college and professional football player as a quarterback. John was formerly the quarterback coach and strength and conditioning coach for the Ponte Vedra Sharks high school varsity team for three seasons. During that time the team was class 5A district champs back-to-back seasons! John has trained many athletes from high school boys and girls, beauty pageant contestants such as Miss Jacksonville 2011, and miss central Florida 2009. College athletes such as Joe Carter (East Carolina University linebacker) and Dillon Bates (University of Tennessee linebacker) and Lee Humphrey former Florida gator basketball star and two time national champion. Professional athletes which include Super Bowl champion quarterback Mark Brunell with the New Orleans Saints, and Tom McManus former Jacksonville Jaguar linebacker. John, 55 years old, was born in San Francisco, CA still enjoys working out with heavy weights and believes that consistency is the key to success. No matter what your goals are, "you have to find a way to make exercise a part of your life......for life" So whether you are looking to build muscle, tone your body or just feel better with a fun challenging workout, come visit John at Meridian Fitness.
"Training at Meridian has helped my strength increase in all of my other activities it's given me added confidence in every aspect of my life"
Training with Angela has changed my life! I look forward to going to Meridian because it's always something different and challenging and she's always upbeat and encouraging
I've worked out with john for over 13 years it's become a way of life now, and the new Meridian fitness is such a great environment and I meet new people and always have a good time while working out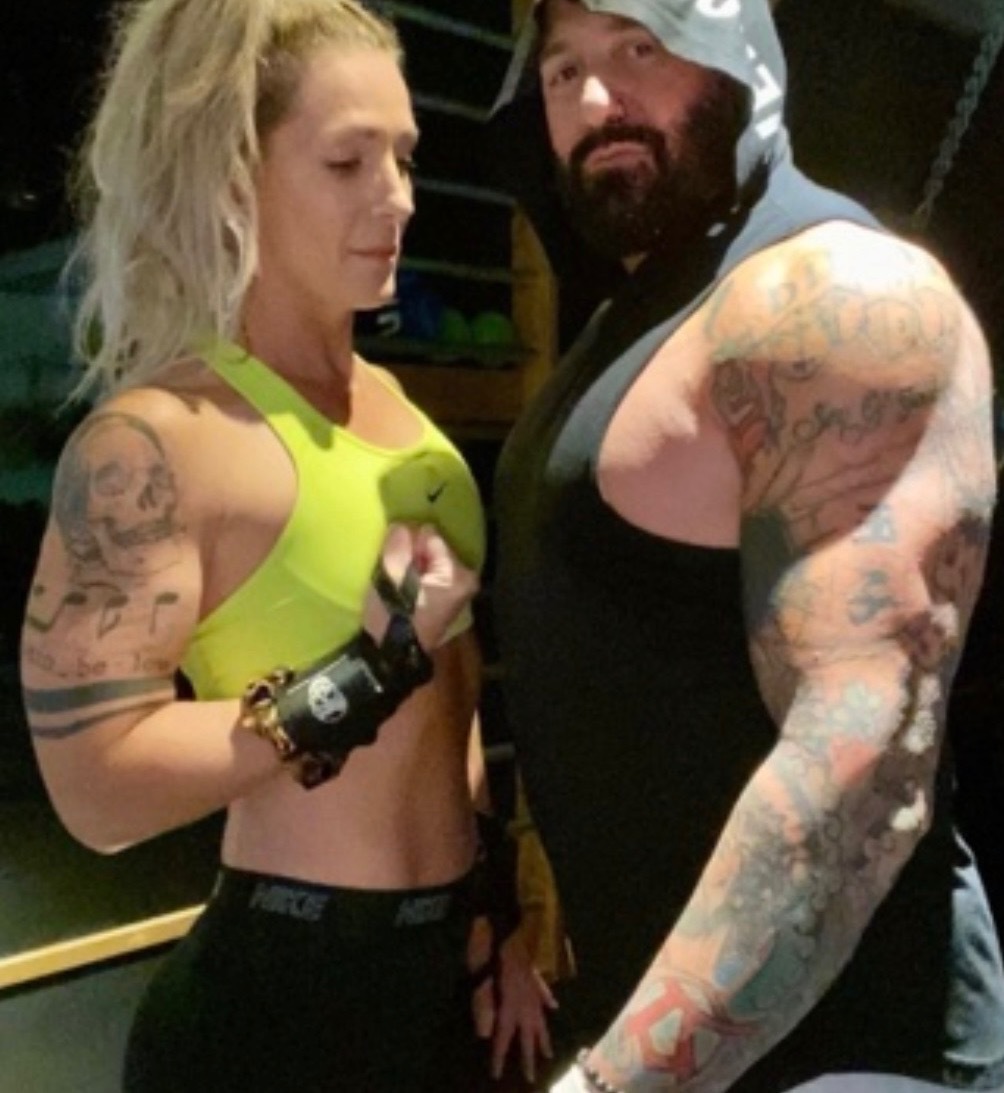 ABOUT US
We are Jacksonville's longest standing personal training gym… this is a gym where we put the Personal in personal training… you'll always get a fun challenging workout every time! It's a neighborhood gym with a great culture and fun environment… we like to say this place is "kind of a big deal"
We Offer Exclusive Services To Build
Health With Professionals
OUR FEATURES
We Are More Effective To Make A
Difference From Others
High Quality Equipments
Best instructors & Training
What Our Client Say About Us
If you are looking for a way to boost your athletic performance, you may have heard of pre-workout s...
Starting a treadmill workout as a beginner might seem daunting, but it's one of the best ways to kic...
Are you new to fitness and looking to build a muscular, chiseled chest? Chest exercises are a fantas...